For some insight into the pro-gaming scene in China,
this
article provides some interesting detail. Not only does it discuss some of the struggles faced by pro-gamers such as
Li Xiaofeng (

李晓峰)
, it also discusses the challenges surrounding e-sports as it attempts to distinguish itself from other online vices that have made a poor impression on the Chinese.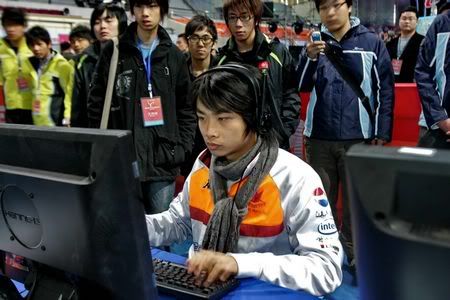 Though there is some apprehension surrounding online gaming, there is still an acknowledgement of the huge commercial potential surrounding e-sports, and the possibility that it could be a positive intellectual engagement for the youth.
After digesting this discussion, it leaves the question: what can be done to change negative perceptions surrounding e-sports in China? This blog will attempt to investigate this subject matter and share observations as they become available. This blog will also provide weekly posts highlighting the greatest gamers of the Middle Kingdom!